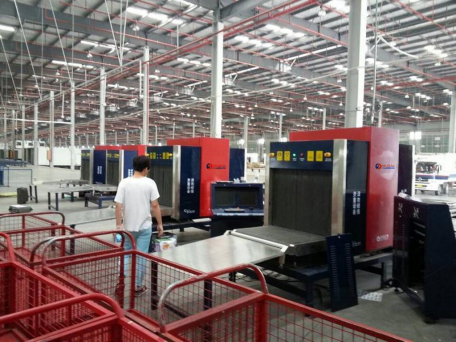 Safeway Inspection System Limited(Safeway System), is the first choice in Post, Express and Logistics industry. Today, we have more than 50% market share and able to provide excellent on-stop solutions for the industry customers.
The biggest and most famous express company in China, S.F. express, who gain respect and recognition by its perfect services, is our strategic partners. In 2017, for the third time, we beat all the competitors and be the contract owner with purchase value around 6 million US dollars. S.F. express said, they need experienced partners who can provide reliable quality products, quick delivery, good customized after-sales services. Because their express warehouse centers are so busy, the products need working 24 hours without breakdown. According to the cooperation in the past, we're the best one who can meet their requirements
Except S.F. express, the largest ten express and logistics enterprises, all choose us as the first brand in the security equipment supply. China post across the whole country, all use our machines to safeguard their packages and facilities.