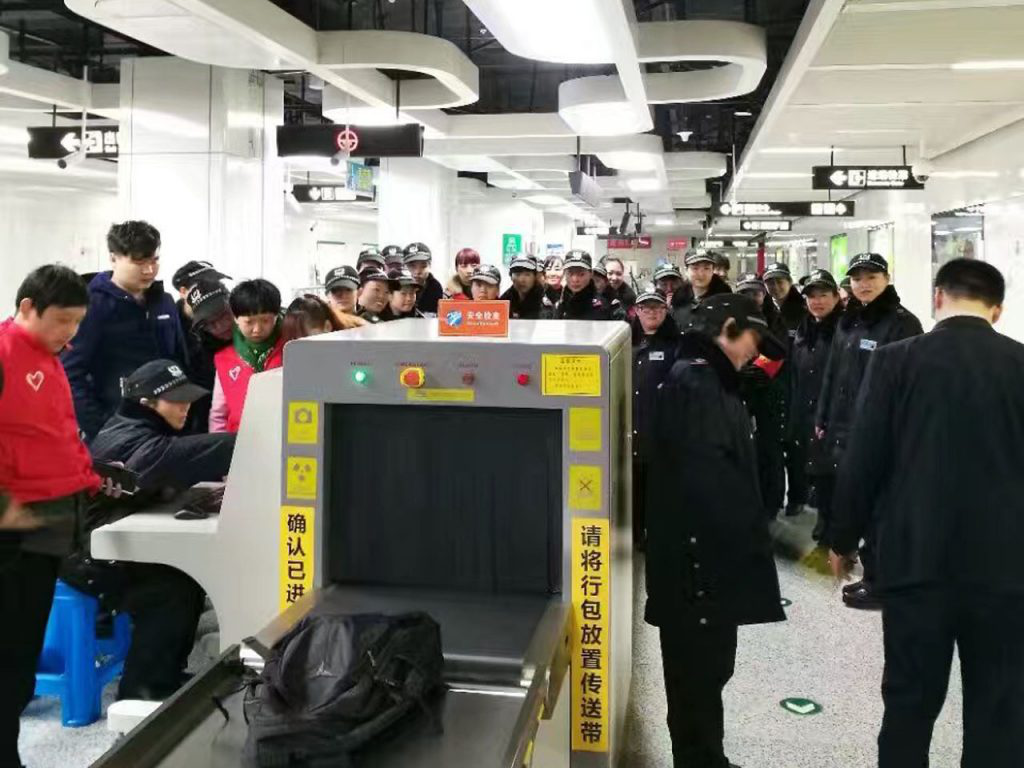 In July 2017, we successfully won the tender of Changsha City subway security equipment supply. The tender products cover main five categories, and we can provide as a whole package, among which, the dual generator dual view x ray baggage scanner come into the subway for the first time. In Wulumuqi city of Xinjiang province, we supplied 400 units x ray baggage scanners to the high speed railway in 2015, locally called BRT. Since the installation, there's no breakdown during operation, considering the harsh temperature, high to 47.8℃,low to -41.5℃, it has been an industry idol.
Till now, the anti-explosive security products from Safeway System, come into services in 30 biggest cities of China and 59 lines subways.
Railway, subway and public transportation is very important place to do the anti-explosive and security checking. Also it is very difficult due to the limited and closed space, heavy and complicated population, hard evacuation. As an experienced solution provider, Safeway is committed to providing the best security solution, the most advanced products and the most qualified service to our customers. Adopting advanced technologies like X-ray imaging and fast scan, Safeway provides thoughtful railway security solutions to freight transport.
As far as the high speed railway concerned, there's 9 categories of security equipment required. We are the only one who can developed and produce all of them. The whole package include products like handheld&walk through metal detector, x ray baggage scanner, dangerous liquid, narcotics and explosive trace detector, anti-explosive disposal devices etc.